Blog
Posts Tagged 'Canary Center'
October 14, 2021
Canary Center continues as a world class facility, acting as a hub for innovative research, collaborations, cross-disciplined studies, and international partnerships.
After their train ride, our scientists gave an informative update at a recent meeting observing distancing measures. Subjects covered included the Canary Center at Stanford, Ovarian and Prostate Programs and examples of work from the lab of Dr. Joseph DeSimone, who has been appointed as the inaugural Sanjiv Sam Gambhir Professor in Translational Medicine.
Below are two highlights and a link to a 2-page report.
Canary Ovarian Initiative is focusing on the microenvironment of the fallopian tubes, high grade serous carcinoma originates in the fallopian tubes, to look for changes that signal cancer.
Using bioinformatics and methylated DNA to determine origins of ovarian cancer.
Looking for changes in the fallopian tubes decades before cancer can be diagnosed, especially for high risk women (i.e. BRCA mutations). Single cell sequencing – looking for changes in cells that can signal cancer early.
Remaining patient-focused for compassion and team-focused for efficiency.
Prostate Cancer Team and the Prostate Active Surveillance Study (PASS), more than a decade on, helps patients in the study as well as informing the medical profession on ways to understand which men are at greatest risk, requiring aggressive treatment versus those who have slow growing cancer. Recent Pass accomplishments include:
Advanced imaging with MRI.
African Americans do not have worse outcomes in active surveillance
Created models to predict non-progression.
Fewer painful prostate biopsies.
PASS Risk calculator to aid patients and physicians with decisions.
High risk patients (BRCA mutation) personalized screening.
Read the full update report here:
March 8, 2021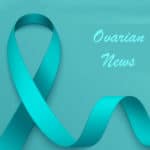 The Canary High Grade Serous Ovarian Cancer (HGSC) study is leveraging the expertise and resources of four institutions to study the microenvironmental factors that can lead fallopian tubes to develop this deadly type of ovarian cancer and thus provide a signal to alert for the presence of early disease. The Fred Hutchinson Cancer Research Center in Seattle, the University of Pennsylvania, the Van Andel Institute in Michigan, and the University of California San Francisco have built the infrastructure to share fallopian tube specimens, experimental and clinical data, and analytical teams.
The small pilot study goals are to ask whether it is possible to compare women carrying the BRCA mutations (who are at higher risk of developing ovarian cancer) compared to those who do not carry the mutation and determine whether it is possible to find a measurable difference in the microenvironment.
Based on their first results, the team is selecting a larger set of specimens, matched for clinical factors and BRCA mutation status, and will conduct RNA, DNA and methylome sequencing. The group is also comparing competing platforms for imaging the tissue expression in 3D so that differences along the length of the tube can be evaluated and tested for correlations with the genetic data.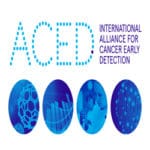 The International Alliance for Cancer Early Detection (ACED) joins researchers from the United States and the United Kingdom in a $70 million partnership. Founded in 2019, ACED is a partnership with the Canary Center at Stanford University, CRUK, the University of Cambridge, the Knight Cancer Institute at Oregon Health and Science University (OHSU), University College London and the University of Manchester. The following is one study chosen for it's innovative approach to early detection:
Stratifying Risk for Early Detection in Hereditary Breast and Ovarian cancer
Project Award, led by: Marc Tischkowitz, University of Cambridge; Allison Kurian, Canary Center at Stanford for Cancer Early Detection; and Gareth Evans, University of Manchester. Stanford Team: Allison Kurian, Alice Fan, James Ford
CanRisk is a cancer risk assessment tool which combines genetic, lifestyle, clinical and imaging data to calculate an individual risk estimate for women with high-risk mutations in BRCA1 and BRCA2. The ability to provide personalized cancer risk estimates will identify women at particularly high risk. Currently, the ranges of cancer risk estimates for women with hereditary mutations in breast cancer genes are wide and not personalized, so all women are given the same figures. Creating a customized approach can solve this problem.
By implementing personalized risk estimates, early detection strategies can be tailored for the individual, therefore identifying those at the highest risk. Once feasibility is assessed, women undergoing predictive testing for BRCA1, BRCA2, PALB2, ATM or CHEK2 in US and UK genetics centers will be randomized to conventional vs personalized risk estimate based on genetic/lifestyle/hormonal modifiers.
September 16, 2020
Over the years, Canary Foundation has helped researchers develop successful ways of working together over distance, and we draw on that experience during these times.
A message on the Canary Center re-opening from:
Dr. Utkan Demirci, Co-Director, Canary Center at Stanford
Dr. Ryan Spitler, Deputy Director of the Precision Health and Integrated Diagnostics Center
Dr. Sharon Pitteri, Associate Professor, Canary Center at Stanford
We discover ways to move forward while staying safe. From the very early arrival of COVID-19, we have been able to successfully keep the Canary Center vibrant with virtual interactions and with safety in mind. We have implemented measures for social distancing, and staggered laboratory shifts as we follow the guidance on re-opening stages from the Radiology department and Stanford University. We are using our time out of the lab well.  Many researchers have taken this hard-to-find time to focus on data analysis, writing manuscripts, reading scientific literature, and developing new ideas for future projects. We also are exploring intersecting dimensions between cancer and COVID-19 related research. We have asked ourselves this question: how are we uniquely positioned to contribute to the pandemic crisis through the work we are doing in cancer early detection?
We look after each other. Everyone working in the Center has committed to the safety and well-being of every other Canary member. This is key. Each research group also has their own independent safety plan to ensure they are aware of their colleagues as well as their specific research needs. Collectively, we have been building up our research efforts in phases.
We will continue to push forward to detect cancer before it strikes and support COVID-19 related efforts. Take our Smart Toilet system. The Smart Toilet system is a wave-of-the-near-future method of collecting important changes in biodata to serve personalized medicine.  We have been able to modify our Smart Toilet system originally designed for early cancer detection to also be used as a screening tool to detect COVID-19. This approach enhances longitudinal testing and serves to detect very small, early changes. Unnecessary exposure is also limited for the patient and the health care provider who normally must come in close proximity for a nasal swab that often triggers a cough or sneeze.
Human health is our passion and one that burns strongly no matter what challenges we face.
To better envision the opening of the Canary Center, please enjoy this brief video.
July 21, 2020
From Stanford University News: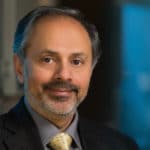 Sanjiv Sam Gambhir, MD, PhD, professor and chair of radiology at the Stanford School of Medicine and an internationally recognized pioneer in molecular imaging, died July 18 of cancer. He was 57.  He was a global leader in advancing techniques for molecular imaging and early cancer detection.
Below is the message that Lloyd Minor, MD, dean of the School of Medicine, shared with the community on July 18.
Dear Colleagues,It is with a heavy heart that I write to inform you that Sanjiv Sam Gambhir, MD, PhD, professor and chair of the Department of Radiology at Stanford University School of Medicine, passed away this morning.
Words cannot express what an immense loss this is personally, for our Stanford community, and for the field of medicine. 
Sam was an uncommonly talented physician-scientist. As the Virginia and D.K. Ludwig Professor in Cancer Research and director of the Molecular Imaging Program at Stanford (MIPS), Sam earned international recognition as a pioneer of molecular imaging. He authored nearly 700 peer-reviewed articles, several books, filed for 40 patents, and his lab's work has been featured on dozens of journal covers. But Sam was most proud to see many of his discoveries translate to the clinic, which today benefit patients around the globe. 
To many of us, however, Sam was much more: a dear friend. His kindness, sense of humor, and graceful way with people were among his defining qualities and will be sorely missed by those who knew him. 
I first met Sam in 2012 when he was serving as co-chair of the search committee that selected me to be Dean. It was then that I immediately understood why he is so revered at Stanford Medicine and across the university. As a leader and as a person, Sam exemplified through his life the best of Stanford and the highest values to which we aspire. 
Many of us witnessed Sam's courage and tenacity during the 21 months that he and his wife Aruna fought for the life of their son Milan, who passed away in 2015 at the age of sixteen. Sam understood the fragility of human health and worked every day to apply his genius to research focused on diagnosing disease in its earliest and most treatable stages.
Sam was an advocate for precision health long before it was popularized. In recent years, he dedicated his life to the early detection of cancer as director of the Canary Center for Cancer Early Detection at Stanford. In 2016, he established the Precision Health and Integrated Diagnostics (PHIND) Center to help create the future he envisioned for health care—a world in which technologies continuously monitor our health to keep us healthy.
Throughout his prolific career, he mentored more than 150 postdoctoral fellows and graduate students. These leaders, representing more than ten disciplines, will carry on his legacy.
I hope that we may come together as a community, virtually and in spirit, to support each other during this difficult time and to share our memories of Sam—a scientific visionary, a trusted mentor, a beloved colleague and friend.
In lieu of flowers, the Gambhir family prefers donations to the PHIND Center, the Canary Center for Cancer Early Detection at Stanford, the Ben and Catherine Ivy Foundation, or The Sanjiv Sam Gambhir Professorship in Translational Medicine.
Sincerely,
Lloyd Minor
July 6, 2020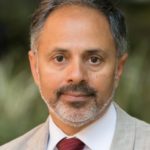 From the Stanford press release:
Sanjiv Sam Gambhir, MD, PhD, the Virginia and D.K. Ludwig Professor for Clinical Investigation in Cancer Research and Chair of the Department of Radiology, has received the 2020 European Society of Molecular Imaging (ESMI) annual award.
"The Committee recognizes Sam as one of the founding fathers of the field in which we all have the privilege to work. He has been a pioneer and visionary, a mentor and inspiration – thanks for your continuous and passionate dedication for imaging science."
The ESMI Award is given to an excellent scientist for her/his outstanding contribution to the interdisciplinary research in Imaging Science. The nominee must have contributed significantly to the knowledge in this field.
Congratulations, Dr. Gambhir!
December 4, 2013
Canary Foundation's progress continues to be on a rapid path. Through prestigious partnerships, research, and clinical trials with quantifiable results, Canary Foundation is funding early detection research that will save lives and permanently change the landscape of cancer diagnostics. People like you have made this progress possible.
In 2013, our partnership with Stanford University expanded and we moved into our new state-of-the-art Canary Center at Stanford to continue our work realizing early detection solutions.
We are pleased to share a new video featuring our high points. We thought this was a great way to reflect on key ideas Canary was founded upon that have become reality. We invite you to view our 5-minute Canary Foundation video!
When you and your family make giving decisions this holiday, we ask that make cancer early detection a priority. Please give generously.
November 14, 2013
About one man in six will be diagnosed with prostate cancer in his lifetime. Most men diagnosed with prostate cancer will not die from it. With screening, we're doing better at identifying prostate cancer early. But now, the clinical question is: with a prostate cancer diagnosis, do we treat, or is treatment not necessary?
Treating prostate cancer when it's not necessary exposes men to potential side effects—including incontinence and impotence– of aggressive treatment like surgery. This is known as overtreatment. We need better tools to differentiate aggressive prostate cancer from non-aggressive prostate cancer to guide these decisions.
In 2007, the Canary prostate team decided to focus on this important clinical question. How will we distinguish lethal from non-lethal prostate cancer? Identifying the difference early on will save lives. New tools will also help end unnecessary biopsies and overtreatment.
By 2008, the team launched a clinical trial called PASS, the Prostate Active Surveillance Study. Men with early stage, localized, low-risk prostate cancer can enroll and have their cancer closely monitored for signs of progression. This process is called active surveillance. The trial's goal is to manage low-risk prostate cancer through active surveillance while identifying markers to distinguish non-aggressive prostate cancer from potentially lethal disease.
The PASS trial has been running smoothly, and in October 2013, the PASS Trial reached another major milestone when the 1,000th man was enrolled in the trial.
We are so grateful for Canary Foundation supporters, who provided funding early on for this work. They recognized that the project was underfunded and important. We're also extremely thankful to the men who participated in the trial for contributing tens of thousands of samples to prostate cancer early detection research. Thank you!
November 7, 2013
Recently, Canary Foundation and Stanford embarked on a collaboration with the MD Anderson Cancer Center, working together on a large-scale initiative to improve the screening process of lung cancer for earlier detection of this lethal disease.
The Canary lung cancer team leader, Dr. Sam Hanash, was recruited to the MD Anderson Cancer Center, which launched an ambitious Moon Shots Program aimed at rapidly and significantly reducing mortality in several major cancers. Lung cancer is currently the leading cause of cancer deaths.
As part of Moon Shots program, lung cancer physicians and researchers are initiating a screening study to improve screening for lung cancer. The goal is to recruit 10,000 individuals in the U.S., and to partner with international sites, including China and Germany, to conduct studies with an additional 10,000 patients. Canary will be joining forces with MD Anderson, combining CT scan technology and biomarker research to better interpret screening results.
These clinical trials represent the next phase of Canary research, taking the progress we've made in the lab and testing it in a larger clinical setting.
October 29, 2013
Each year, Canary Awards — often featuring a golden or crystal canary — are presented at the Canary Symposium to recognize the year's outstanding contributions. This year, two awards were bestowed for teams who demonstrated outstanding progress in their cancer early detection research.
Photo: The clinical trial coordinators for the Canary Prostate Active Surveillance Study (PASS) accept the 2013 Canary Award on behalf of the Canary Prostate Team.
Dr. Dianne Miller was presented with the award for her team's success in promoting adoption of ovarian cancer prevention programs throughout the Canadian province of British Columbia. Because lethal ovarian cancer often originates in fallopian tubes, their removal can prevent the development of ovarian cancer, potentially reducing the incidence by 50% or more. Since the advent of the British Columbia educational campaign in September 2010, clinics across the province have seen a practice shift toward removal of fallopian tubes during common gynecological surgeries (such as hysterectomy and tubal ligation), thanks to the efforts of Dr. Miller's team.
The Canary Prostate team was presented with the Canary Award for the team's success in meeting or exceeding all of its major milestones in the Prostate Active Surveillance Study (PASS) clinical trial. Earlier in the month of October, 2013, the PASS trial celebrated reaching another major milestone, as the 1,000th participant was enrolled in the trial. The trial's goal is to manage low-risk prostate cancer through active surveillance while identifying markers to distinguish non-aggressive prostate cancer from potentially lethal disease.
Congratulations to both teams for all their hard work, and to all the Canary teams who work tirelessly to develop research and solutions to make accessible cancer early detection a reality.