Blog
Posts Tagged 'EDx'
November 22, 2020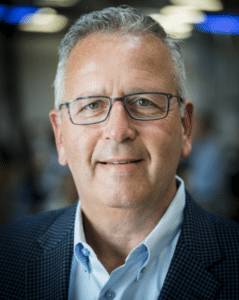 Dr. Joseph DeSimone
We welcome Professor Joseph M. DeSimone, PhD. in the position of the Sanjiv Sam Gambhir Professor in Translational Medicine. We are fortunate to have such creative and capable leadership as our work together in cancer early detection continues.
From the Stanford Press Release: The Stanford Department of Radiology is proud to announce Professor Joseph M. DeSimone as the inaugural Sanjiv Sam Gambhir Professor in Translational Medicine. A shining example of achievement, Joe has been described as "an igniter of innovation". He has received international recognition as a scientist, inventor, and entrepreneur, earning major accolades including the U.S. Presidential Green Chemistry Challenge Award, the 2017 Heinz Award, and the Lemelson-MIT Prize. He is one of only 25 individuals elected to all three U.S. National Academies—the National Academy of Sciences, Medicine, and Engineering. In 2016, President Obama presented him with the National Medal of Technology and Innovation, the highest honor in the U.S. for achievement and leadership in advancing technological progress. Read more here.
Joe and his lab have made significant scientific breakthroughs in science and medicine including next-generation approaches to cancer treatment and diagnosis, implantable drug delivery devices, green chemistry, and most recently in 3D printing technology for medical devices tailored to an individual patient's needs. A dedicated educator and strong advocate for bringing a broader diversity of perspectives into research, he has mentored over 80 students through PhD completion at Univ. of North Carolina and North Carolina State Univ. (his former 30-year career), half of whom were women and members of underrepresented groups in STEM.
As an avid researcher and innovator, Joe has authored over 370 scientific publications with over 42,000 citations to his work, and is a named inventor on over 200 issued patents. Additionally, he brings a unique ability to transfer novel solutions from his lab to the world through the companies he co-founded.