Blog
The 2021 Gambhir Symposium (virtual) –celebrating ongoing work of visionary and pioneer Dr. Sanjiv Sam Gambhir
August 6, 2021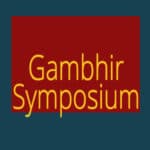 The 2021 Gambhir Symposium (virtual) held on July 19, 2021 included discussions and presentations celebrating the continuing work on paths forged by Sanjiv Sam Gambhir, MD, PhD, (1962-2020) in the fields in which he launched new directions:
Molecular Imaging, Cancer Early Detection, Precision Health.
Click Here to see the Conference Agenda & Videos.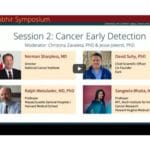 Click here to see the videos from the Cancer Early Detection Session.