Blog
Archive for 2020
July 21, 2020
From Stanford University News: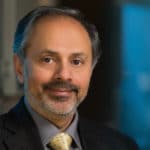 Sanjiv Sam Gambhir, MD, PhD, professor and chair of radiology at the Stanford School of Medicine and an internationally recognized pioneer in molecular imaging, died July 18 of cancer. He was 57.  He was a global leader in advancing techniques for molecular imaging and early cancer detection.
Below is the message that Lloyd Minor, MD, dean of the School of Medicine, shared with the community on July 18.
Dear Colleagues,It is with a heavy heart that I write to inform you that Sanjiv Sam Gambhir, MD, PhD, professor and chair of the Department of Radiology at Stanford University School of Medicine, passed away this morning.
Words cannot express what an immense loss this is personally, for our Stanford community, and for the field of medicine. 
Sam was an uncommonly talented physician-scientist. As the Virginia and D.K. Ludwig Professor in Cancer Research and director of the Molecular Imaging Program at Stanford (MIPS), Sam earned international recognition as a pioneer of molecular imaging. He authored nearly 700 peer-reviewed articles, several books, filed for 40 patents, and his lab's work has been featured on dozens of journal covers. But Sam was most proud to see many of his discoveries translate to the clinic, which today benefit patients around the globe. 
To many of us, however, Sam was much more: a dear friend. His kindness, sense of humor, and graceful way with people were among his defining qualities and will be sorely missed by those who knew him. 
I first met Sam in 2012 when he was serving as co-chair of the search committee that selected me to be Dean. It was then that I immediately understood why he is so revered at Stanford Medicine and across the university. As a leader and as a person, Sam exemplified through his life the best of Stanford and the highest values to which we aspire. 
Many of us witnessed Sam's courage and tenacity during the 21 months that he and his wife Aruna fought for the life of their son Milan, who passed away in 2015 at the age of sixteen. Sam understood the fragility of human health and worked every day to apply his genius to research focused on diagnosing disease in its earliest and most treatable stages.
Sam was an advocate for precision health long before it was popularized. In recent years, he dedicated his life to the early detection of cancer as director of the Canary Center for Cancer Early Detection at Stanford. In 2016, he established the Precision Health and Integrated Diagnostics (PHIND) Center to help create the future he envisioned for health care—a world in which technologies continuously monitor our health to keep us healthy.
Throughout his prolific career, he mentored more than 150 postdoctoral fellows and graduate students. These leaders, representing more than ten disciplines, will carry on his legacy.
I hope that we may come together as a community, virtually and in spirit, to support each other during this difficult time and to share our memories of Sam—a scientific visionary, a trusted mentor, a beloved colleague and friend.
In lieu of flowers, the Gambhir family prefers donations to the PHIND Center, the Canary Center for Cancer Early Detection at Stanford, the Ben and Catherine Ivy Foundation, or The Sanjiv Sam Gambhir Professorship in Translational Medicine.
Sincerely,
Lloyd Minor
July 6, 2020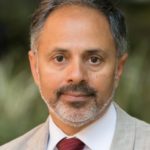 From the Stanford press release:
Sanjiv Sam Gambhir, MD, PhD, the Virginia and D.K. Ludwig Professor for Clinical Investigation in Cancer Research and Chair of the Department of Radiology, has received the 2020 European Society of Molecular Imaging (ESMI) annual award.
"The Committee recognizes Sam as one of the founding fathers of the field in which we all have the privilege to work. He has been a pioneer and visionary, a mentor and inspiration – thanks for your continuous and passionate dedication for imaging science."
The ESMI Award is given to an excellent scientist for her/his outstanding contribution to the interdisciplinary research in Imaging Science. The nominee must have contributed significantly to the knowledge in this field.
Congratulations, Dr. Gambhir!
February 4, 2020
Ovarian cancer remains the most lethal gynecologic malignancy in the United States. In 2018, over 22,000 new cases were diagnosed and 14,000 women lost their lives to the disease.
Ovarian cancer is made up of distinct subtypes. High grade serous ovarian carcinoma is 70% of cases, and is the most lethal subtype accounting for over 60% of ovarian cancer deaths.
People who have inherited mutations in BRCA genes are at higher risk for certain types of cancer, including HGSOC. In looking very carefully at the fallopian tubes removed from BRCA mutation carriers, the discovery was made that the fallopian tube was a site of origin for HGSOC – not the ovary itself, but the fallopian tube. This understanding over the past 15 years represents a paradigm shift in the origin of the HGSOC and opportunity for us to better understand how the cancer develops and design better strategies for early detection and prevention.
80% of HGSOC are diagnosed at a late stage!
We want to eliminate deaths from HGSOC by early detection and prevention.
There are currently no effective methods for early detection for ovarian cancer. Substantial progress has been made in identifying the putative precursor lesions for ovarian cancers.
Our focus is to define the role of the fallopian tube microenvironment in the development of high grade serous ovarian cancer, with the ultimate objective to find targets for prevention and markers of early disease onset for early detection.  We are tackling the problem from multiple directions to ensure the greatest probability of success.
It is unclear which precursor lesions are likely to progress and/or be associated with invasive disease. A critical knowledge gap is how the various constituents of the fallopian tube microenvironment impact tumor development or progression.
Achieving our goals requires a multi-institutional, multi-disciplinary effort. The team we assembled is made up of gynecologic oncologists, molecular biologists, epidemiologists, pathologists and bioinformaticians. The team is world class and has the requisite expertise to capitalize on complementary molecular profiling. Our research plan leverages powerful, broad-based discovery approaches to tackle this difficult challenge of early detection.
Dr. Heidi Aumen explains more: